Over-the-Air Update Service
RadioMobile's IQ OTA is a hosted service that delivers software and data file updates "over-the-air" via multiple IP networks simultaneously. IQ OTA ensures that fire and EMS responders have access to the most current software and accurate data files when responding to an incident.  And, because these updates are provided "over-the-air", IQ OTA eliminates the need to deploy personnel or remove vehicles from service when performing updates, saving time and resources while improving the effectiveness of emergency response.
IQ OTA integrates seamlessly with RadioMobile's ruggedized, in-vehicle mobile data computers (MDCs) and IQ Mobile Software for MDCs  to create a complete mobile data communication solution for fire and EMS agencies.
Faster response – Eliminate the need to remove vehicles from service in order to perform updates.

 

More vehicles in service equals faster response and improved service to your community.
Greater preparedness – Mobile responders gain access to the most current and accurate data files such as maps and pre-plans, so they arrive at the incident fully prepared.
Faster updates – Deliver critical software and data file updates to multiple vehicles and locations simultaneously.
Lower cost – Save money by reducing the personnel needed to perform updates so they can be utilized elsewhere.

 

Also, since IQ OTA is a hosted service, there's no need to purchase or maintain costly servers.
Access to the latest features and enhancements – Keep your IQ Mobile Software current with the newest features, enhancements, and security updates automatically.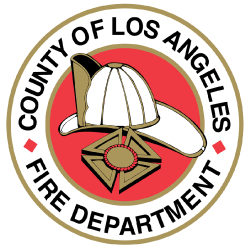 "What used to take us weeks to accomplish can now be done in a matter of hours with IQ OTA. Giving our mobile responders access to the most current data files and software so they can do their jobs safely and effectively is one of our top priorities. IQ OTA helps us achieve that."
– Scott England, Telecommunication Engineer at Los Angeles County Fire Department
 IQ OTA can deliver large amounts of information to hundreds of devices (MDCs) deployed across a broad geography with integrity, security, and efficiency over unreliable and even intermittent networks.  Here are just a few of the key features:
Peer-to-peer file sharing – Move files efficiently not only from the origin server to multiple MDCs but also among the MDCs to utilize the overall network without overburdening the file server and its network connection.
Synchronization – Synchronize data files and software across the vehicle fleet or a group of vehicles assigned to a specific incident.
Control – Deploy updates across all MDCs in a scheduled and controlled manner.
Convenience – Convenient and timely deployment of IQ Mobile new features and security enhancements.
Confidence – The system reports on success, flags failures, and retries, for example, if vehicle was offline for a while.
Centralized reporting – Collect data from each vehicle, such as reports, transaction logs for data analysis, and error logs for potential troubleshooting.
Flexible – Schedule file distribution jobs, target groups and job types based on battalion, region, or device type, for example.
Optional third-party software updates – Deliver updates to other software applications that reside on RadioMobile MDCs.

 

Additional charges may apply.
Learn More About RadioMobile